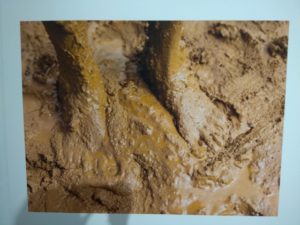 'Heavenly Bodies' is the theme of a photography exhibition showcasing the works of dancer-photographer C.P. Satyajit ; it opened on January 17 evening at The Gallery, InKo Centre, R. A. Puram.
Satyajit is a professional freelance photographer who spends much time shooting for clients. Over the years though he has also looked closely at fishermen, tree climbers, masons, farmers and others leading simple lives."They eat simple food. And with their daily physical labour, they have gained these heavenly bodies," he says.
These are the bodies, veins and emotions that Satyajit has captured on film.
"Over the years, I have been travelling to many places like Madurai and Kaveripatnam to click these people in their natural location. I have tried to highlight their good physique in these pictures," he says.
"I have even documented their lifestyle to some extent. These pictures also show how one can remain healthy and fit naturally," he says. 
"Being a classical dancer and choreographer has helped me to find a balance in the photos."
The exhibits are up for sale. The exhibition will be open till Jan 30 from 10 am to 6 pm (Monday-Saturday). 
At The InKo Centre,18, Adyar Club Road. R. A. Puram.