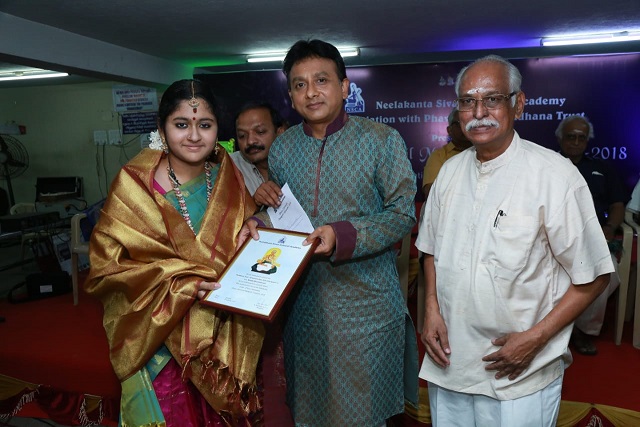 Varsha Bhuvaneswari, a class 11 student at Vidya Mandir, Mylapore was recently awarded the 'Neelakanta Sivan Award' for harikatha from Neelakanta Shivan Cultural Academy, Chennai.
The award was presented to her by vocalist P. Unnikrishnan on Jan 4, at the valedictory function of the Academy's margazhi fest.
Varsha, a disciple of Thanjavur T. R. Kamalamurthy has been peforming since the age of 10. She is the daughter of vocalist Sreyas Narayanan, a disciple of P. S. Narayanaswamy.
She is a resident of Ranga Road, Mylapore. Contact her father Sreyas at 8248621188.