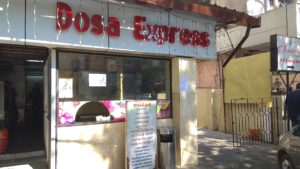 Sangeetha Restaurant at R. A. Puram has recently introduced a variety of Bengaluru special dosas.
On the menu – Bengaluru masala dosa, set masala dosa, tuppa (ghee) dosa, uppu puli dosa, neer dosa and akki roti.
These will be available in the morning (8 am to 11 am) and in the evening (6 pm to 10 pm) at the Dosa Express section.
"We want to give people the authentic taste. Hence, the dosas are prepared by a chef from Bangalore," says M. Raj Kumar, manager of the restaurant.
They are priced from Rs 60 to Rs.80.
The restaurant has also introduced 250ml bottles of cool drinks like badam kheer, rose kheer and cold coffee.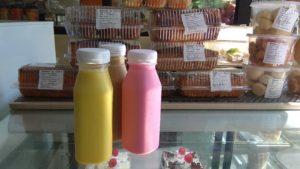 "Youths were asking us for them from a long time. They wanted something handy so that they can buy the drinks and have it later at school," he says.
The cool drinks are priced from Rs 55.
The restaurant is located at 10/2, 4th Main Road, R. A. Puram. Ph: 24934403, 24956034