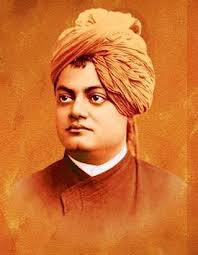 In commemoration of the 125th anniversary of the Chicago addresses of Swami Vivekananda, a short film competition based on his message is being conducted by Sri Ramakrishna Math, Chennai.
Swami Vivekananda was an iconic and inspirational figure for many and his influence on youth continues to be strong. He had delivered a message 125 years ago at the World Parliament of Religions, Chicago in 1893 –it was a call to unite together to work against the evil forces trying to divide our nation and destroy our ancient traditions.
The Math inviting people to produce a short film based on Vivekananda's message on one or more of the following six themes given by them and win prizes. The competition is open to all age groups and the film can be made in any Indian language with sub titles.
Duration should be between 3 to 8 minutes. Last date for short film submission is extended up to March 31. Registration fee is Rs. 100 to be paid online.
The registration form and other details are available on this link: https://events.chennaimath.org/vsfc19/