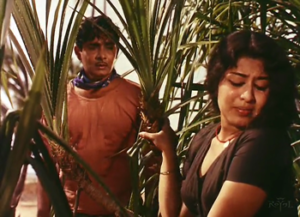 THEATRE
PONNIYIN SELVAN ON STAGE
If you have not watched the classic 'Ponniyin Selvan' on stage, you may want to check out this play staged by TVR Cultural Academy. Based on Kalki's evergreen historical, written as a novel. At Narada Gana Sabha, Alwarpet. Ticketed show. April 14. 6 p.m.
VINTAGE KATHADI
'Kathadi' Ramamurthy is a veteran, celebrated theatre-person. Imagine him going on stage in a  play he first acted in in the 1980s. 'Ayya Amma Ammamama' was written by Crazy Mohan; it focuses on the life of a married man who wishes to go back to his bachelor days. The comedy is a rollicking one. Brahma Gana Sabha presents this Thamizh play on April 14, 7 pm at The Music Academy. Ticketed show.
ENGLISH COMEDY
Evan Standup Tamasha hosts an evening of English comedy festering city-based comics. At Ashvita Bistro, Alwarpet. April 18, 7.30 p.m. Ticketed show.
SHOPPING
HANDLOOM
Matkaus, an online business is exhibiting handloom products from across India at its sale at C. P. Art Centre, Alwarpet. April 13 is the last day of sale. The textiles are  Ajrak, Pochampally and Odisha Ikats, Kalamkari, Bandhani, Leheriya, block prints, Khadi and handwoven yardage, blouse fabrics, sarees, stoles and dupattas.  Open 10 am – 8 pm.
MUSIC. CINEMA.
SANJAY SUBRAHMANYAN ON STAGE
Catch Carnatic music vocalist Sanjay Subrahmanyan at his concert for Brahma Gana Sabha at The Music Academy. April  13, 6 pm onwards. Ticketed concert.
MOVIES FROM BRICS
A three-day film fest of recent, landmark films made in the BRICS nations will be screened at Russian Cultural Centre, Kasturi Ranga Road, Alwarpet.  On till April 17, 6.15 pm onwards. Some of these films have won awards at international film tests. Call 24990050 / 9840151956 / 9994294168 for details.
MALAYALAM CLASSIC
Cinema Rendezvous, the interactive film club showcases the classic Malayalam blockbuster film, Chemmeen (made in 1965). This screening will be followed by a discussion with the film's  lead actress Sheela who will be the special invitee for this event.  On Saturday, April 13, 9.30am onwards at NFDC Tagore Centre theatre, R. A. Puram ( inside the campus of TN Music College). Call Cinema Rendezvous at 9514895141 for details. Donor passes for guests – Rs. 250. ( Still photo of the film featured here(
WORKSHOPS
TEXTILE PRINTS
If you want to spend next weekend learning a new craft, opt for block printing and tie-dye skills, here is a two-day workshop where you can make your own prints. Senior artist Thejo Menon who graduated from Stella Maris and has many shows to her credit will be the mentor here. On April 20 and 21, whole day. At Wandering Artist, R. A. Puram Call 9840111425 to register.
ICE CREAMS
Frangipani Culinary Expressions presents Ice-cream Making on April 20 from 11am to 2.30pm at 6/9 Cresent Street Boat Club Road,  near ABM Avenue. The menu would include 6 to 8 varieties of ice-creams with sauces and sundaes. This is a hands-on workshop. Call Piyus at 9962048088.