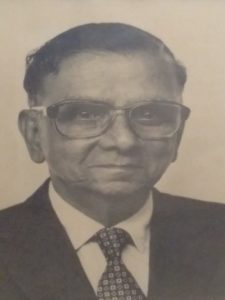 K. Shanmukham, retired justice, High Court of Madras passed away on April 5. He was 94 years old and a resident of Mylapore.
He was revered for his honesty, unbreakable character and speedy judgments. Even after retirement, he authored many law books revision, chairing government organizations and contributing to charity.
He came from humble beginnings. "The concept of skipping meals to save money was not foreign to him", said his grandson Arul Kumar. He spent his law school days borrowing textbooks from friends and studying under street lights when his family couldn't afford much. "Throughout his life, he was generously contributing to charity and did his best to improve the lives of other people".
An example of his legacy is his generous contribution and effort towards the Madras Society for the Protection of Children (MSPC) where he helped build a strong foundation for at risk orphans for a better future.
Contact: 9884718977/ 24643816