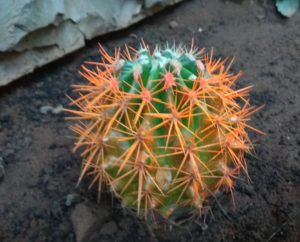 Palam Silks is growing a light emitting xerophytic plant (cactus family) at its newest branch on Musiri Subramaniam Road, Mylapore.
The plant with orange thorns and green succulent is emitting white light.
On May 14, shoppers were delighted to see it. Young girls who were passing by this road took pictures of this rare plant. "Our owner has specially ordered this plant. It will look great at night," said a staff of the store.
This plant can be seen in the store's small garden area in front of the entrance.