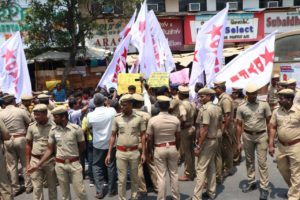 Members of the DYFI staged a protest at Luz Circle this Saturday morning. They highlighted the suicides committed by students who had scored badly in the NEET exam and the need to abolish this exam.
The protestors came in a procession and shouted slogans at this busy junction.
They were latest boxed in by local police and moved out. It is not clear if arrests were made.