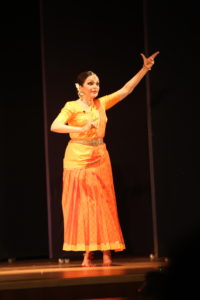 Naachiyaar Next, directed and choreographed by Dr Anita Ratnam premiers in Chennai on Sunday, July 7 at 4 p.m. at Rasika Ranjani Sabha, Mylapore. Entry is free.
Naachiyaar Next is a re-telling of Dr Anita Ratnam's production of Naachiyaar that premiered in 2003.
Now 17 years later, she has re-imagined the choreography with a new group of dancers while retaining some of the elements from the original production as well as incorporating rare poetry of Andal that hasn't been used before.
Anita Ratnam says, "As among the very early feminist voices whose searing love and devotion to her Ranganatha/Krishna made the heavens tremor and the Lord Himself surrender to her will, Andal remains an enigma and a beloved icon of the Tamil imagination."