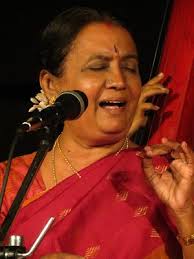 MISCELLANEOUS
LESSONS ON CARNATIC MUSIC
Senior Carnatic music guru Seetha Rajan shares her perceptions on essential aspects of Carnatic music. This session is beneficial to aspiring students, music teachers and rasikas. On July 6 and July 7.  At Ragasudha Hall, Luz. 10. 30 a.m. to 12.30 p.m. Open to all.
'WOMEN ONLY' CAR RALLY
The annual Duchess Car Rally for women only (there is a special category for family) is on July 7. To sign up, you pay Rs 1000 – plus GST. The rally will be flagged off at Hotel Savera at 9 a.m. Contact 9841288631.
GENDER. SEXUALITY
Gender, Sexuality and Asexuality is the theme of interactive workshops on concepts of sex, gender and sexuality. Debates, games and discussions to be held. One-on-one meets also arranged – to help express one's gender/sexuality. This event is for people above 16 years. July 6 and 7 at Wandering Artist, R. A. Puram. www.indianaces.org  gives all details.
MUSIC. DANCE
EVENING OF ABHANGS
Bombay Jayshri and Jayateerth Mevundi will present an evening of Abhangs on  July 7. They will be accompanied by Praveen Godkhindi (flute) and Patri Satish Kumar (mridangam). At  Narada Gana Sabha, 5. 30 p.m. Ticketed event. Call 9845896152.
50 YEARS OF DANCING
Dancer and guru Srekala Bharath marks 50 years of her Bharatanatyam dance journey with a special event on July 6 at Narada Gana Sabha. Book release, felicitation and dance recitals. 5 p.m. onwards. Open to all
ENTERTAINMENT
TWO COMICS
This English show features Srijan Kaushik and Vaibhav Sethia. On July 6 and July 7.  Venue: Counter Culture Comedy Club, Sriram Nagar, Alwarpet. 8 p.m. Ticketed event.
EVAM PRESENTS
Evam presents 28th edition of 'New Material Nights'. On July 7. At Bay 146, Hotel Savera.  7.30 p.m.  Ticketed  event.
WORKSHOPS
SKETCHING: FOR CHILDREN
 Pinwheel Design Studio run by professional architects presents workshop on sketching for children above 13 years.  Saturday:  2 p.m. to 5 p.m.  Sunday: 10 a.m. to 1 p.m. Venue: Sprouts Montessori, Luz Avenue, Mylapore. Call 9884430424.
FOR PHYSIOTHERAPISTS
A hands-on practical workshop for physiotherapists  to learn the principles of taping in sports and clinical conditions. Participants have to pay a fee. On July 7. At Hotel Savera. 9 a.m. to 5 p.m.  Contact 9551277275 / 9789851962.
CHAKRA DHYANA
A meditation course on 'purification of chakras' will be held every weekend from July 6  till 31 August beginning this Saturday : 4.30 p.m. to 5.30 p.m. Sunday : 8 a.m. to 9 p.m. Paid course. At Yoga and Wellness Academy, T. T. K. Road. Ph: 9884071361.
MILLET FOOD
Millet Magic Meal will hold a workshop on cooking millet lunch and snack items. There will be a live demo. Recipe booklet in Tamil and English will be distributed.  On July 12 and 13, 10 a. m to 1.30 p. m.  Fee is Rs 5000. Register by July 10.  Venue : APN Complex , 1st Cross Street, T. T. K. Road. Contact  9791167663
TANJORE  PAINTING
This workshop is on from July 11 to 13. All materials will be provided. Paid workshop. Venue: Expressions Art Studio, 2nd Street, Karpagam Avenue, R. A . Puram. Contact 42067327 / 9444033348.
PAINTING TECHNIQUES
Alamelu will hold a workshop on water-colour painting to teach some advanced techniques – best suited for those who have been painting often.  On July 6 at Madras Art Store, Mookambika Complex,  C. P. Ramaswamy Road. 10.30  a.m. Contact 97909 95771.
EATING OUT
BIG SPREAD
'All You Can Eat' at Thai Food House is an offer which allows you to choose  from a  menu of 51 items with no limits. Priced at Rs.699 for lunch (11 a.m. to 3.30 p.m.) and at Rs.799 for dinner (6 p.m. to 11.30 p.m.). This is inclusive of all taxes. Thai Food House 131/215, St. Mary's Road, Alwarpet Ph. 42334300