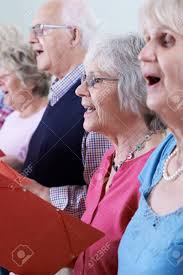 MISCELLANEOUS
DOCU-FILM  ON KAVERI
Kaveri-Kodagu to Kollidam is a Tamil documentary series, directed by Environmental Film Association (EFA). This series gives a look into the mighty river's journey, history, ecology and more. The last four episodes of the series will be screened at Wandering Artist, R. A. Puram. July 13.  6 p.m.
FOR SENIORS
Tehneer Arangam will be held for senior citizens on July 17, 18 and 19. Spoken Hindi and choir practice ( July 17). Bhagavad Gita by ISKON (July 18), Simple yoga asanas  (July 19).  At Srinivasa Gandhi Nilayam, No.332, Ambhujambal Street, TTK Road, 11 a.m to 12.30 p.m. Registration free. Contact 26210363, 9840395943.
SHOPPING
ETHNIC SAREES
The S Studio, a boutique for handcrafted ethnic wear is having a sale of sarees. The textiles range from Kanchipuram and soft silks to cutworks, cottons and linen sarees, salwar sets and readymade blouses. There is a discount up to 50% on the exhibits. At The S Studio, 10/12, 6th Cross Street, CIT Colony.  Till  July 19. Sunday open. Phone: 9840476171 /  48589944
SALE: PERSONAL CLOTHES, ACCESSORIES
'Anita's Picks' is a pop-up sale of a collection of dancer Anita Ratnam's personal clothes and accessories, handpicked from across India and abroad. The proceeds from the sale will go towards supporting arts and crafts in the rural sectors. Prices range from Rs 500 to Rs 5,000. At 10, Cenotaph 2nd Lane, Teynampet.  On July 13 and 14.  2 p.m. – 6 p.m.
MUSIC
Jus Drums academy that teaches kids percussion music, mostly drumming celebrates its 17th year with a double-head concerts show on July 12 and 13 at MFAC sabha hall, Mylapore. On July 13, 6.45 p.m. onwards the academy's students will display their music skills – some 40 of them on stage. Open to all.
Motta Maadi Music will present 'Rewind – Journey of A. R. Rahman'. The event will be held on a terrace and audience will have an opportunity to sing along with the performers. On July 13. At Chennai  Citi  Centre Mall, Dr. Radhakrishnan Road. 6.30 p.m. onwards. Ticketed  event.
WORKSHOPS
PLANTER HANGER
A macramé planter hanger making workshop will be conducted by Fab India store on July 13. Materials will be provided. At  Fabindia Experience Centre, T.T. K. Road. 2 p.m.  Entry  free.
MICROSOFT EXCEL SKILLS
Shreya Nagarajan Singh of Arts Development Consultancy presents a two-day workshop on mastering Microsoft Excel skills for beginners / artistes. Participants have to bring their own laptop with Excel pre-installed. The workshop will be conducted by R. Ramesh, a former CFO. Fee – Rs.1, 250 per head. On July 13 and July 14. 10 a.m. – 4 p.m. For registration call 7358777797.
GARDENING FOR KIDS
Learn to do chemical-free organic farming. Bring a creative pot like an old coffee mug or pen stand for workshop. For children in age group  5 – 12 years.  At Wandering Artist, R. A. Puram.  Contact  9677233425. 10 a.m. to 12 p.m. Free?? Paid???
MAKE MODELS 
Pinwheel Design Studio presents creative workshop on model making – this is for children above 13 years.  On July 13 and July 14. Saturday:  2 p.m. to 5 p.m.  Sunday: 10 a.m. to 1 p.m. Venue: Sprouts Montessori House of Children, Luz Avenue, Mylapore. For details call 9884430424.
ADVANCED PAINTING TECHNIQUES
Aarthi Goyal holds a workshop on Galaxy Soft pastels for beginners. On July 13. At the Madras Art Store, Mookambika Complex, C. P. Ramaswamy Road. 2.30 p.m. – 5.30 p.m. Contact 97909 95771. Hosted by Hindustan Trading Company.