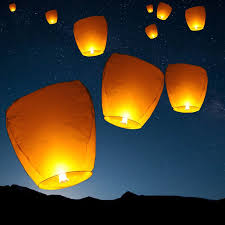 WORKSHOPS
GLOW PAINTS
September 7. 5 p.m. At Curio Play, Alwarpet.
Mojo Canvas presents 'Glow in the Dark',  an art workshop for adults who will be taught to create mandalas using special glow paints on canvas.  Contact 94990 51756.
MAKE PAPER LANTERNS
Sept 7. 3 – 5 p.m. At Nageswara Rao Park, Luz
Sundaram Finance will organise a craft workshop for children aged 8 -12 years where they will be taught the art of making colourful paper lanterns. All art materials will be provided. Registration is free. To register, call 28881565.
MISCELLANEOUS
HUMOUR. IN THAMIZH
Sep 8. 4 p.m. onwards. At Mylapore Fine Arts Club
Humour Club International presents 'Oru Kalaingnan, Oru Kavingnan, Oru Thalaivan' by  Tamizh Aruvi  Manian. Open to all. Ph.9841532212
KALKI'S BIRTH ANNIVERSARY
Sept.9.  6 p.m. onwards. At Ragasudha Hall, Luz.
Kalki Krishnamurthy Memorial Trust  will hold the 120th birth anniversary celebrations of writer Kalki. K. Pandiyarajan, state minister will preside. Awards will be presented to Carnatic vocalist Bharath Sundar and ghatam vidwan S. Krishna. A concert by Bharath Sundar follows. Ph: 24426444.
DJ SWINGS THIS PARTY
Sept 7. 9 p.m. At  Crowne Plaza Hotel.
Gatsby 2000 presents Saturday Night with guest DJ, Notorius, known for his remixes for Bollywood films. Ph: 24994101. Ticketed.
 ON SUBRAMANIA BHARATHI
Sept 12  5 p.m.onwards. At Arkay Centre, Luz.

Madhuradhwani presents Bharathi Ninaivu Naal. Santosh Subramaniam  will present a vocal concert. This will be followed by a talk – Bharathikku Nigar Bharatiye – by Krishna Jagannathan. 
MUSIC
BOLLYWOOD MELODIES FROM BENGAL
 Sept. 15. 6 p.m.  At T. N. Rajarathinam Auditorium, R. A . Puram
 'Bengal Se Bollywood' is a tribute to singers, actors, composers and directors from Bengal. Pramod Nair and Smriti Banerjee will bring together songs of Pankaj Mullick, Shreya Ghoshal, Salil Chowdhury and of Pritam, and songs picturised on  Ashok Kumar and Kajol and  from movies of Hrishikesh Mukherjee and Pradeep Sarkar and all the rest.  Ticketed event. Call 9884778073.
 
OOTHUKADU  VENKATAKAVI JAYANTHI
Sept.12 to 15. At R. R. Sabha, Mylapore.
Oothukadu Venkatakavi Academy Trust will inaugurate the  Oothukadu  Venkatakavi jayanthi silver jubilee music and dance festival  on Sept.12 at 5 45 p.m. Concerts, discourses and  bhajans in the evening at 6.45 p.m. On Sept.29, a competition will be held on Venkatakavi's compositions followed by prize distribution  function. 9 a.m. onwards. Contact 24642664 / 7010831308 / 9962158335.
KATHAK, BHARATANATYAM
Sept.7. 6 p.m. At Bharatiya Vidya Bhavan, Mylapore.
Kathak dancer Gauri Diwakar and Bharatanatyam dancer Shweta Prachande will present their new choreographies, 'Samaratri' and   'Svaparakasha' respectively at the annual fellowship award performance hosted by Kalavaahini Trust. 9663548344. Open to all.
LEC DEM: FINER ASPECTS OF CARNATIC MUSIC 
Sept.9.  10.30 a.m. At Ragasudha Hall, Luz.
Carnatic music guru Seetha Rajan  will deal with  the ragas Kannada, Janaranjani, Purnachandrika, Malavi and Sahana in a session on the finer aspects of Carnatic music. Open to all.
 SHOPPING
WOMEN IN BUSINESS
 Sept. 6 – 9. 10.30 a.m. to 8 p.m At C. P. Art Centre, Alwarpet.
The exhibits at this sale are either made or sourced by small women entrepreneurs – ethnic kurtis and cotton salwar materials, cotton and fancy designer sarees, readymade blouses, jewellery, bags, international cookware, pulses and more. Contact 9884499237.
ORGANIC COTTON SARIS
Sept 7 – 15. 10 a.m. to 8 p.m. At Sarangi store, Mylapore.
Sarangi presents an exhibition of organic cotton sarees featuring traditional motifs such as paisleys and simple florals. The shop is in Alwarpet. Ph: 9500016019.