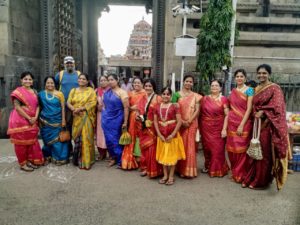 Rotary Club of Chennai Bharathi conducted a Navaratri event last weekend with the madisar as the theme. The idea came from president Dr.Shruti Nair.
The event began with a snappy Bharatanatyam recital by disciples of  RCCB club member guru Padmalaskhmi Suresh, director of Padmalaya Dance School.
It was followed by heritage walk conducted by Ramanuja Moulana of Cycling Yogis.