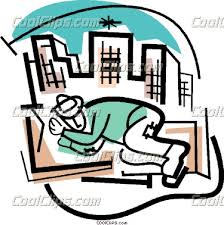 Over 20 homeless people in the neighbourhood have got jobs as caretakers and drivers. The San Thome based unit of Banyan, a NGO has made this possible with its new initiative called Homeless Collective (HC).
The collective intends to improve the livelihoods of homeless people by providing them job opportunities, access to medical facilities and social entitlements.
"What started as a street engagement activity where food was distributed to the homeless lead to this project when we realized that homelessness leads to mental illness and vice-versa," says Keerthana, a member of the HC team.
To help them with job openings, the team is working to get them Aadhar cards. "Aadhar cards became necessary as they were required for opening personal bank accounts and for their ID proof. As they did not have a permanent address we gave them bonafide certificates that said that they were under the care of Banyan shelter," says Adarsh, a team member.
Now, HC meetings are held on the first Friday of every month. "Over 50 people from across the city have been attending them regularly. People who have benefitted from the meets are also bringing other persons who might need similar help," says Harilal, who heads the Collective.

In time, the team members say that they have seen people opening up and sharing their stories."They have also got new friends and are solving their problems by themselves. Many have recovered from the addiction they had for drugs and alcohol," he says.
45-year-old Anbazhagan, who benefitted from the collective's work says, "They have helped me in my medical treatment. I was also provided with a job as a caretaker at the shelter. I feel happy now," he says.