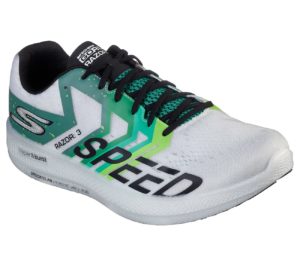 Skechers has opened its newest outlet next to the DAAWAT restaurant on San Thome High Road, Mylapore.
This store offers a wide range of sandals, and shoes for men, women, and kids.
Sports shoes and those specifically designed for walking, jogging, and running are available here. Says a staff at the store, "The latest version of shoes called hyper burst is designed to facilitate faster running."
The price for sandals starts from Rs. 2500 and that of shoes starts from Rs.4500.
If customers find the shoes /sandals uncomfortable, they can exchange it within 15 days of purchase.
Open from 9.30 a.m. to 9.30 p.m. At 75/77, San Thome High Road, Mylapore.
Photo: Skechers Shoes – Google images.