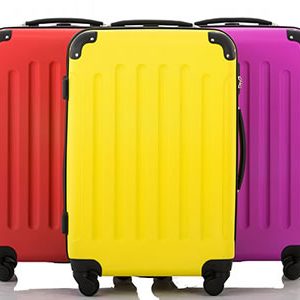 A trackable trolley bag is one of the latest collections at Roshan store that recently opened at T.T.K Road, Alwarpet.
This bag is manufactured by the brand Delsey. It has an embedded chip that will help in tracking the bag if it's lost.
It also has a double zip for additional safety.
A set of three trackable bags (in small, medium and large size) is priced at Rs. 90,000. A store salesperson says, "These bags are priced high as they have the tracking facility and a double zip technology."
Spread across two floors, the new store located closer to the Music Academy junction side of the road, showcases a variety of travel bags, suitcases, school bags, briefcases and more. The price of a travel bag (7 kg) starts from Rs. 3000.
Roshan's head office is at T. Nagar. It also has several branches in Chennai and in other parts of Tamil Nadu.
A 50% to 20 % discount is available on some products at the store till Dec.8. At 51/27, T.T.K Road, Alwarpet. Ph:42128929.