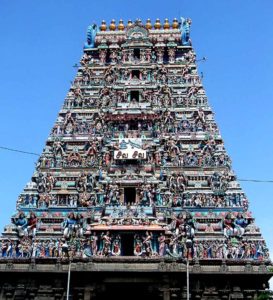 The Traveling Gecko, a travel company is hosting its musical storytelling tour on Sunday, February 2. Led by vocalist Madhuvanthi Badri the tour will take you through the world of Carnatic music, its evolution over the centuries, its traditions, regional influences, and some of its well known and lesser known contributors.
The stories will be peppered with lots of songs by Madhuvanthi.
Madhuvanthi Badri is a classical vocalist, teacher, performer and culture host. Madhuvanthi is currently hosting a Carnatic music reality show called "Podhigai Singing Idol" on Doordarshan's Thamizh regional channel – Podhigai.
The Traveling Gecko is a travel firm that organises special interest tours across south India.
The tour starts at
7 a.m. for two hours. Meeting point: west gopuram of Sri Kapaleeswarar Temple, Mylapore. Charges: Rs. 800/- for adults; Rs. 400/- for children aged 12 yrs and below  (payable in advance along with the registration). Call
Rajith Nair – 
99404 58435