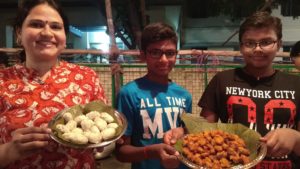 This evening, hundreds of people gathered to enjoy the Mylapore Festival 2020. The food street (Sundareswarar Swamy Street) zone was abuzz.
On the roadside, the narikurava community spread colorful beaded chains. Balloons, panjumittai and Delhi appalam seemed to be favorites among children as well as adults.
From jigarthanda to mangalore bonda and pidi kollukattai, the food stalls offered a variety of delicacies; that people loved.
Outside the gate of Lady Sivaswamy Ayyar Girls' Higher Secondary School, volunteers of NGO Bhumi conducted fun games to create awareness on waste segregation and distributed cloth bags. Tomorrow (Jan.12), Vishal, a volunteer of Bhumi says they have planned to distribute seed balls.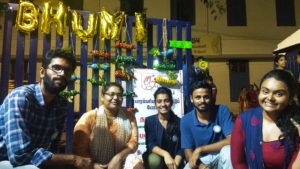 Inside the school, some 50 participants were busy playing Daya Kattam. Seniors especially were very happy to take part in the contest that was held at the school's prayer hall.
Said Nagalakshmi, a 75-year-old Mylaporean, "No matter whatever commitments I have, I keep everything aside and make sure to participate in the Daya kattam contest every year."