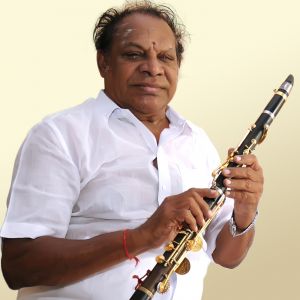 Brahma Gana Sabha is hosting its annual nagaswaram-tavil music festival from Jan.24 to Feb.2, 2020 at Sivagami Pethachi Auditorium, Alwarpet, Chennai.
Leading nagaswaram artistes are scheduled to perform at this festival, the only big one of its kind in the city for nagaswaram and tavil artistes.
The festival opens with a clarinet recital by maestro A K C Natarajan (seen in the photo here).
Other wellknown artistes featured at this festival are Thiruppamparam T K S Meenakshisundaram and Thiruppamparam T S N Seshagopalan, Desur D S D Selvarathinam and Desur S. Shanmughanathan, S. Kasim and S. Babu, Mambalam M K S Siva and Vysarpadi Kothandaraman, Nemmara N R Kannan and Nemmara N R Anand besides others.
There are two concerts daily – at 5 p.m. and 6.30 p.m.
Open to all.