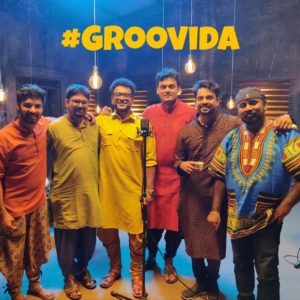 Playback singer Haricharan leads a music band which fuses classical music with many other streams, backed by artistes who play the guitar, tabla, electric keyboard, besides the violin and the mridangam.
The band is called GrooViDa.
On Feb.11 evening, Haricharan and this band will perform at Narada Gana Sabha hall in Alwarpet; this concert is themed on Carnatic ragas in Film Music.
This event is part of the monthly events of the sabha.
The band recently released a music video based on Thyagaraja's 'Maravairi Ramani' – you can listen to it here – https://www.youtube.com/watch?v=E-uj70mJqEI&fbclid=IwAR0EoeE7MTx_13QUXBVvLhqhZwLS3oGJggvi2JLwc-HHeSiyjaphZSnp-jc