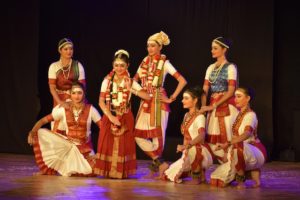 A Bharatanatyam-based dance drama titled 'Guru Nandi Deva' is to be presented on February 9 at 6.45 pm under the auspices of Narada Gana Sabha at its auditorium in Alwarpet.
Guru Archana Mahesh who also performs has choreographed this dance-drama which has been staged a few times elsewhere.
Archana, whose dance academy Sri Gyana Mudhra is based in Chromepet says the production is based on lord Nandeeswara and it unfolds the story of lord Nandeeswara, his birth,
his marriage, as the gate keeper of Kailasam and more.
Archana Mahesh's contact – 9884413883