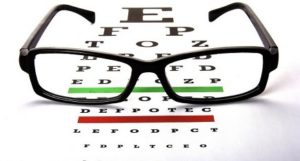 Are there people in your area who would benefit from a eye check but cannot afford a visit to an eye-care hospital?
Refer them to the eye screening camp that is free and open to economically weak sections of the community to be held inside the campus of the San Thome Cathedral.
The cathedral's unit of St Vincent de Paul is holding this camp on Sunday, Feb.9 – 9 am to 12noon – in association with Sankara Eye Hospital, Pammal.
Those who need an operation or further treatment or those who need to wear spectacles will be given the facility free of cost too.
St. Vincent de Paul units undertake community and social outreach initiatives. Donations are welcome.