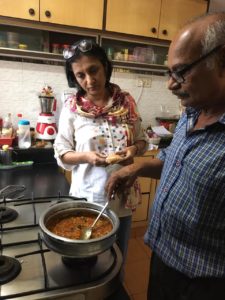 Sheila D' Souza and her husband Allan are doing all things they love to keep themselves occupied in this lockdown period.
The senior couple resides at East Circular Road in Mandavelipakkam. Sheila, who actively volunteers for various social service activities in the neighbourhood had to take a break from those commitments following lockdown.
Sheila now does bottle painting, and decoupage painting to keep herself engaged. Says Sheila, "I keep doing things I love. I have started bottle painting, and decoupage painting now. I'm also stitching salwar kameez for my friends."
The 63-year-old also revisits her previous bottle painting works and improvises them. She says, "I recently repainted the stone painting I did few years ago."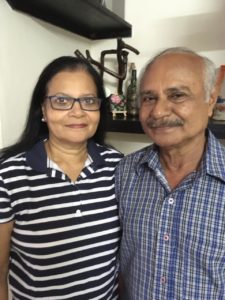 Sheila's husband Allan D'Souza used to spend his evenings taking tuitions for children in the neighbourhood. However, after lockdown, the tuitions had to stop.
Sheila says, "He is now preparing to take tuitions for the next year. He is also spending his time cooking and sharing recipes of different chutneys with neighbours. He recently did coriander and tomato chutney."
Allan has worked as chief engineer at Hilton Hotel prior to his retirement. And has been a passionate cook ever since.