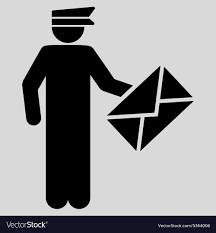 S. Ganapathy, a postman attached to Mylapore Head Post Office on Kutchery Road has had some really tough days the past week.
Key post offices have resumed services recently and the Post staff have lots of their hands.
Says Ganapathy, "Though I wear mask and gloves, people are concerned about receiving letters from me. Some of them use their own pen to sign after receiving their posts; others come out to receive letters only after I reassure them that I regularly take precautions to prevent the virus spread."
A typical day for this senior staffer starts at around 11 a.m.
"Earlier, the mail van used to arrive at 9 a.m. but now due to lockdown restrictions, it arrives only at 10 a.m. I sort the letters and begin delivering from 11 a.m., " he tells us.
Medicines and money orders have been arriving for delivery in the area. he adds, "In addition, people are also using Aadhar enabled payment service."
Through this scheme, he says, people may visit the post office to withdraw money from their Aadhar linked bank accounts. "If customers are unable to come to the office, we also door deliver the cash. After finishing the delivery, my work ends at around 1 p.m."
However, Ganapathy has concerns about contracting the virus.
"The Chennai Corporation officials have asked us not to deliver letters in virus containment zones. Still, my postmen colleagues have our fears. See, we visit different places and touch all kinds of stuff and meet all kinds of people. We have our fears."
But these men and women carry on.
Ganapathy is a resident of Mylapore. "I take all precautions. The rest is …..", he trails off.