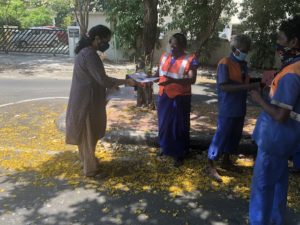 Residents living in one end of MRC Nagar IN R. A. Puram zone motivated their children to say thank you to civci workers who they see toiling through the day on the streets.
Some children created their own 'thank you' cards' and got an elder resident to present them to the local area  conservancy workers.
"The cards were simple and we handed them to the workers, " said one resident.
Report and photo by Kalpana Krishnakumar