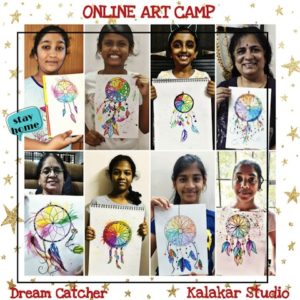 Komal Savla, a artist who manages her art studio in Alwarpet and has been training people for some 15 years, came up with online art contests this season.
Says Komal, "During this lockdown I initially came up with an online art contest for 21 days with 21 different topics and we got a good response."
Four winners were chosen in different groups. The topic would be given at 10am everyday and participants had to post their artwork by 9pm everyday.
Says Komal, "Everyday there were about 75 artworks submitted to us. It was good."
A few judges chose the winners at 10pm daily.
Contact Komal at 9677052044. She plans to have summer art classes now.