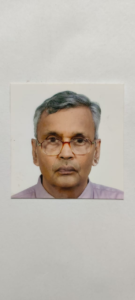 R. Raghupathy, retired manager of Hindustan Levers – Ponds Ltd and longtime resident of Luz Church Road passed away in a city hospital on Friday night.
He had contracted the corona virus.
His wife is Prof Sudharani Raghupathy, leading Bharatanatyam dancer in her time and well-known guru.
Born April 1, 1942, he hailed from the old Tanjore region.
Besides his wife, he is survived by sons KSR Sidhartha and KSR Anirudha.
Home address – Sir KS House, 123, Luz Church Road, Mylapore.
( More details on Raghupathy are awaited and this tribute will be updated)