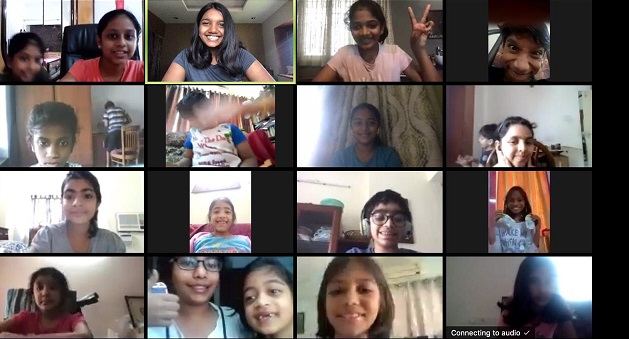 14 year old Ananya Ganesh, a resident of Rani Meyammai Towers at MRC Nagar has had a packed summer for five years now. Ever since she was 10 she has been getting together with her friends to conduct summer camps for the children of her community. This year too was no different, she held a free virtual camp instead. Her sister 11 year old Akshara too pitched in this year to help with the craft sessions.
The camp was conducted from May 1 to 15 on Zoom. A different and interesting topic was covered every day. Their mother Jayashree Sundaresan says, "Through Livecam the children travelled around the world to see places and visit animals in the zoo. They also dove underwater to understand ocean and marine animals, travelled to space, learnt about dinosaurs and saw how movies are made".
About 25 children attended the session, each of which had polls, games, crafts and a lot of interaction.
Jayashree says, "The camps that were held last year and every year before that were to keep the children in our community engaged during summer. But this year, since it was a virtual camp, several friends and relatives from outside our community also joined in". Contact her at 9003026245.