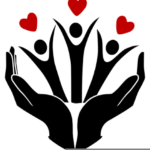 A small group of residents of the larger Mylapore area are working out ways in which a Help Group can be created – mainly to come to the aid of seniors and the aged, living by themselves.
This is motivated by the fact that this section of the community is not switched on to social media and the like. As Vallabha Srinivasan of Alwarpet says, "These seniors are not on social media and cannot access info they way people can so they cannot use the media or even access key information they need at home."
These are a few key issues that Vallabha has raised.
Who can advice when we get basic symptoms? Can we have a list of local clinics / docs who can help in an emergency? Where can one get oxygen support? What does home quarantine mean? What do I do if I go breathless in the night? Can I get food at my door when ill?

The core group says "these are some of the questions haunting us, especially senior citizens who are living alone. Many are advised to quarantine themselves at home. And it is sad that they have to spend the time alone. A friend mentioned a case where the husband died of Covid and the wife had to live alone in the flat since their daughter also tested positive and is quarantined. This is so pathetic."
To start with a small group of volunteers is being set up – its members will either chat with lonely, depressed people or provide info for help and support.
Details will be put out on Facebook and here.