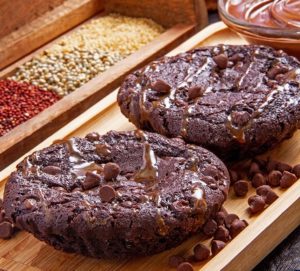 S. Adhieswari, the owner of Alwarpet based Millet Maagic Meal restaurant says from yesterday (June 8) her restaurant is open for dine in too.
This place was closed when the first lockdown was announced and reopened for lunch delivery  through delivery partners Swiggy and Zomato on May 20.
It is now open for dinner too.
They have set up some measures here. "We have set up a hand sanitizer stand outside the restaurant. We will also check the temperature of customers before they are allowed inside. The same rules will be followed for our staff members too. They have been given caps and gloves and they have been asked to sanitize their hands every two hours," says the promoter.
For lunch, there is rice and paratha in many forms. A full lunch box consisting of eight items including three varieties of rice, a raitha and a sweet dish is also available for Rs. 157. For dinner customers can choose from options like karuvepillai idli, oothapam and raji and bajra dosa.
Gluten and wheat free millet pizza, veggie and paneer wrap and cookies and brownies can be ordered anytime from 11.30 a.m. to 9 p.m.
The joint also offers guests an immunity drink made with lemon, ginger, pepper, cinnamon and turmeric; the staff get this twice a day.
Lunch is served from 11 a.m. to 3 p.m., dinner from 6 p.m. to 9 p.m. Open 7 days a week. Cash will not be accepted for delivery orders, customers have to pay online, says Adhieswari.
The restaurant is located at 16/23, APN Complex, First Cross Street, TTK Road, Alwarpet. Call 9551569911 for details.