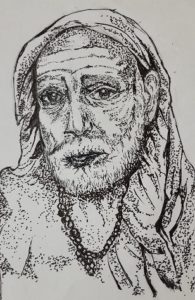 Paromita Bose, a homemaker, has been a resident of Rani Meyammai Towers at MRC Nagar for more than a decade.
When she was young, inspired by her paternal grandparents, she started drawing small pictures. Later when she was in class VIII she took up a drawing and painting course at Lalit Kala Akademi for three years.
Priorities soon changed. She finished college, got married and had children. She couldn't find much time to pursue her passion.
About three years ago, motivated by her family and friends, she decided to start drawing and painting again. She started with bottles and unused CD's and soon expanded to old wooden choppers used in the kitchen and gypsum boards.
She says, "Gypsum boards are often used to set up false ceilings and they usually end up in landfills. I wanted to do something about that and so started painting on them. Soon friends were handing over their boards and I started making them into art".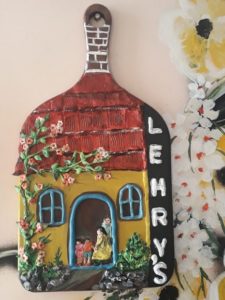 Paromita has experimented with different techniques like oil on canvas, pencil shading and acrylic paints. She has also painted on chocolate tin boxes, coasters, wooden trays and perfume bottles. She makes fridge magnets too.
During the lockdown, she says she has finished 50 pencil sketches of various deities and gurus like Maha Periyava and Shirdi Sai Baba. She takes orders. For details contact her at 9940145900.