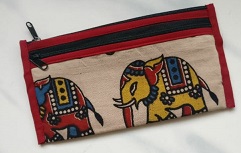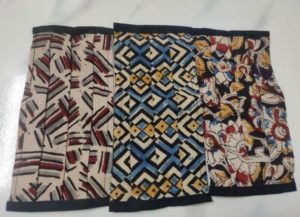 Annapoorna. C, a resident of Nadu Street, Mylapore, has been selling Kalamkari and Ikkat designed handbags for more than eight years. When she first started, she set up her shop at exhibitions at C. P. Art Center, Alwarpet. Later she became a regular at the Sundaram Finance Mylapore Festival, she usually sets up her stall close to Sri Kapali Temple tank.
The lockdown changed things for her. Sales fell as many of her customers who are in the IT business were hesistant to spend on bags and other accessories. And since masks were in demand she decided to sell cotton masks that she says would suit any attire.
Both her bags and masks are sourced from a manufacturing unit in Puducherry. You can also choose from designed purses, pencil pouches, sling bags, lunch bags, travel and medicine kits and jute bags with cross stitch works. Prices range from Rs. 30 for the small purses to Rs. 400 for the big handbags. The single layer masks are sold for Rs. 20 and the double layer for Rs. 35.
The bags and masks are machine washable and will not loose colour, she says. She operates out of her residence and will accept bulk orders. Contact her at 9790923052.