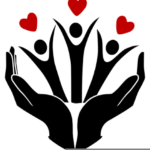 Arvind Sridhar of Mandaveli celebrated his birthday a bit differently recently.
He did not order a cake and blow out candles on it as the clock struck midnight.
He accepted an idea that his mother shared – making a donation for a cause this season. So the family called community activist Baskar Seshadri and handed over cash to pay for one night's dinner for the migrant workers now lodged at a community hall in Alwarpet.
Hot chapattis, channa kurma and sweets were served to the workers that night.
Baskar says Aravind, now 23 is pursuing his higher education and has plans to fly abroad sometime soon.
Baskar says people who wish to donate for local causes are welcome to contact him – 9841033888.