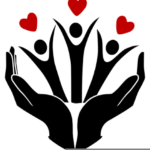 Every year, a major part of the work of MYLAPORE TIMES CHARITABLE TRUST (MTCT) is to partly fund economically poor, academically good students of the Mylapore area when it is time to pay fees at admission time.
The Trust now launches the 2020 project. Due to the prevailing pandemic conditions, the Trust expect requests for support from students in Classes 6 – 9 besides students seeking admit to Class 11 and to colleges.
The Trust is committing Rs.1.5 lakhs for this season and invites large-hearted Mylaporeans to also donate whatever they can, from across the world.
The Trust expects the need to raise at least Rs.3 lakhs this season.
Mylapore Times (MT) newspaper dedicates a sum of its annual revenues to the MTCT which has been in existence for over 20 years. It also supports students through the year in other small projects.
To contribute, talk to Shanthi at Mylapore Times – 24982244.