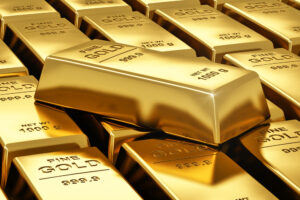 Post offices in Mylapore will open subscription for government-run Sovereign Gold Bonds (SGB) scheme from August 3 to 7.
Under this scheme, people can invest in non-physical gold at a fixed interest rate.
Says a staff from Mylapore Head Post office, Kutchery Road, "Every month, RBI issues 24-carat gold bonds to us under the SGB scheme. Public can invest it by purchasing bonds, the minimum investment is 1 gram."
Bonds have a maturity period of 8 years, after which the investor will get the value of gold they invested, in accordance with the price of gold at the time of maturity. "An interest of 2.5 % will be paid to bond owner once in every 6 months, after investment."

People can subscribe to this scheme by visiting nearby post offices – Mylapore Head Post office at Kutchery Road, R.A.Puram Post office opposite Mandaveli Bus Terminus and Teynampet Sub Post office at TTK Road during these days.
One has to fill an application form and provide PAN and address proof xerox, PAN card number to invest in the scheme.
Payment for the bonds can be made in cash (up to Rs. 20, 000) or in a cheque. "Once, we send the applications to Mumbai central post office, they issue the gold bonds. They are then given to the investors," she says.
In recent years, she says that this form of investment is gaining popularity. "There is a constant demand for gold bond scheme mainly as it eliminates the risk of preserving physical gold. In July too, at least 6 people bought gold bonds."
India post opens subscription for SGB scheme every month. The dates are intimated at its website.
The post offices will be open from 10 am to 3 pm on all days except Sundays.
Picture used for representation; courtesy: Outlookindia.com