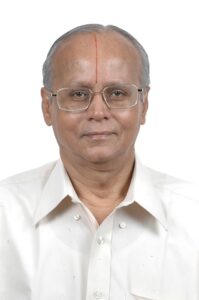 V. T Gopalan, senior advocate, Madras High Court passed away on July 10 at his residence in CIT Colony, Mylapore. He was 78 years old.
He was Additional Solicitor-General for south Indian states for eight years from 2000.
Gopalan commenced his practice in June 1966. He had the opportunity of assisting several eminent senior advocates including R. Kesava Iyengar, V. K. T. Chari, M.K. Nambiar, S. Mohan Kumaramangalam and K.K. Venugopal.
He was appointed as senior standing counsel for the central government in the year 1992 and as the Additional Solicitor General of India – South (i.e. Tamil Nadu, Kerala, Karnataka and the then unified Andhra Pradesh) in January 2000 and continued till March 2008.
A distinguishing feature of his tenure as Additional Solicitor General was that he represented both the Congress and BJP governments at the centre.
As ASG, he defended the revenue of the Central Government and appeared in many cases that spanned constitutional law, customs and central excise, TRIPs, FERA and FEMA. He had also appeared before several other High Courts on special assignments for the Government of India.
He had completed 58 years of active and successful service at the Bar and was considered a doyen of the Madras High Court.
Law officers of Central Government who worked under him were later elevated as High Court judges.
He also founded the Advocates Welfare Association, a charitable organisation to help lawyers at times of need.
He was also actively involved in local area activities, guiding the team of the local association. Said N R Sampath, "He was the president of the CIT Colony Residents Welfare Association and despite his professional  preoccupation, he spared his valuable time  to lead and guide the association."