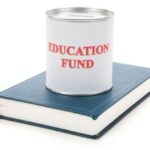 Four students have been awarded scholarships this weekend by Mylapore Times Charitable Trust (MTCT). These are students of P. S. Hr. Secondary school, Mylapore.
One of them is into college studies.
All four did well academically but did not have the means to totally fund their fees.
A total of Rs.34,000 was given to these four as funding.
Said school headmistress P. Kala in a 'thank you' note – 'Your esteemed organisation has volunteered itself by patronising  many activities with social concern. The  scholarships provided to  students this year is an epitome of trust you build between the students of local schools and your newspaper. Your scholarship is indeed timely and most appropriate  to the students community.'
This is an annual project of the MTCT but this year, the requests are growing and there is also need for more donations to meet the needs.
If you wish to donate please talk to MT manager Shanthi at 24671122 ( 10 am to 1 pm, daily). All donations can be made online.