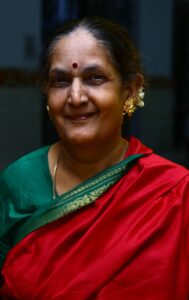 Judith Pinto was a teacher at Don Bosco School, Egmore, for more than three decades. Several years after her retirement and then, her demise three years ago on August 27, all her colleagues and past students still remember her with fondness and vouch for that one trait that set her apart as a teacher – kindness.
 "With corporal punishment so rampant in the world today, our family thought it fit to celebrate her life and contribution with an annual award," says Judith Pinto's son Sanjay Pinto, lawyer  and columnist based in Abiramapuram.
He has instituted the Judith Pinto Memorial Kindest Teacher Award from this year.
Sanjay says this will be a rotational award for a different school in Chennai every year. The first awardee will be selected at Don Bosco, Egmore  for the academic year 2020-2021.
It will be a cash award with a trophy and citation presented at the school's Annual Day. The selection will be on the basis of anecdotal feedback from students and decided finally by the school management.
Contact – legal@sanjaypinto.com