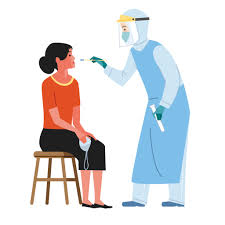 For the second consecutive day, on August 26, Mylapore reported over 25 virus cases.
According to Chennai Corporation's data, 28 streets reported cases on this day.
Here are the streets that reported virus cases on August 26.
Ward 121: Appar Swamy Koil Street West, Veeraperumal Street
Ward 122: Pallavan Street, Adyar Club Gate Road, TTK 1st Cross Street
Ward 123: Padavattan Street, Krishnaswami Avenue, Bhakthavatchalam Road, Kanni Koil area
Ward 124: Mundagakanni Amman Koil Street, South Mada Street, PNK Thottam 2nd Lane, Rama Thottam Pillayar Koil Thottam, Madhavaperumal Koil Street, Kutchery Lane
Ward 125: Nochikuppam Slum, San Thome High Road, Ruther Ford Puram, Dr Radhakrishnan Salai, CID Quarters
Ward 126: Adanjan Street, R.K. Mutt Road, Rani Annadurai Street
Ward 173: Govindaswamy Nagar Slum, South Beach Avenue 1st Street, KVB Gardens slum, Rohini Garden Main Road, South Kesavaperumalpuram 1st Cross Street.
The information is provided by Chennai Corporation at its website https://www.chennaicorporation.gov.in/images/POSITIVECASES.pdf