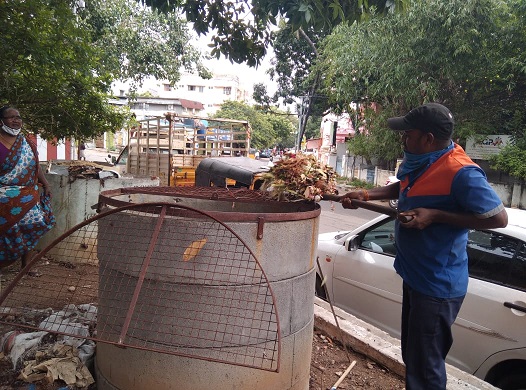 From Sept. 12, the residents of Anand Flats at Ranga Road, Mylapore will no longer be using the road side corporation bin for their wet waste.
D. Koil Raj, a committee member in charge of waste management at the residents' association there says that with the help of the Corporation, arrangements have been made to collect the wet waste in a bin and transport the same to the compost pit at the end of Ranga Road, Mylapore.
A Corporation staff will go around the neighbourhood everyday to collect the wet waste.