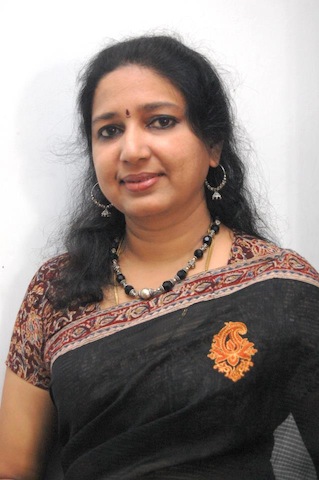 Artist Priya Natarajan, a resident of MRC Nagar, has been taking art classes for more than two decades. While she initially started taking classes from her home, she shifted to Silver N Springs School at Mandaveli 14 years ago and has been teaching children the nuances of art since then.
Priya who works with different mediums like water and acrylic colours, pen, pencil and charcoal, says that she is planning to introduce the various aspects of Indian heritage and culture to Indians living abroad soon. Her first class is on Oct. 3.
She says, "Indians living abroad are really interested in learning more about different kinds of arts from each state, like Tanjore painting from Tamilnadu, Kerala murals, kalamkari, pattachitra, gond and miniature painting from Rajasthan. So after I teach them how to work on different mediums, we will try to replicate the same on paper or canvas. That way they will get an indepth understanding into our culture and heritage".
Once the schools start functioning normally and children are allowed to come out, Priya says she will also be conducting these workshops for the children in the neighbourhood.