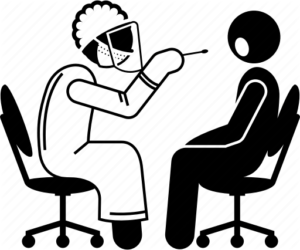 After a slight dip, the number of streets reporting virus cases in Mylapore again spiked on Sept. 17.
According to data posted on Chennai Corporation's website, a total of 28 streets reported cases on this day.
Streets including Chandra Baugh Avenue 2nd Street (Ward 121) and Srilafthi Colony (Ward 123) witnessed new cases, this past Thursday.
Here are the streets that had virus cases on Sept. 17
Ward 119: CIT Colony 6th Cross Street
Ward 121: Chandra Baugh Avenue 2nd Street
Ward 122: Alwarpet Street, Sriram Nagar North Street
Ward 123: Pallakumaniam Lane, R.A.Puram 2nd Main Road, Srilafthi Colony, Luz Church Road, Canal Bank Road, Beemanna 1st Street, Seethammal Road, Beemanna Garden Street
Ward 124: Kutchery Lane, Kutchery Road, St. Mary's Road
Ward 125: Thandavarayan Street, Karaneeswarar Pagoda Street
Ward 126: Adanjan Street, Mari Street, Lazarus Church Road, Loop Road, 12th Trust Cross Street, 6th Trust Cross Street, R.K. Mutt Road
Ward 173: R.K.Nagar 4th Cross Street, Thiruvengadam Street, Karpagam Avenue 2nd Street and Lane, School View Road
The information is provided by Chennai Corporation at its website https://www.chennaicorporation.gov.in/images/POSITIVECASES.pdf
Picture courtesy: Iconfinder