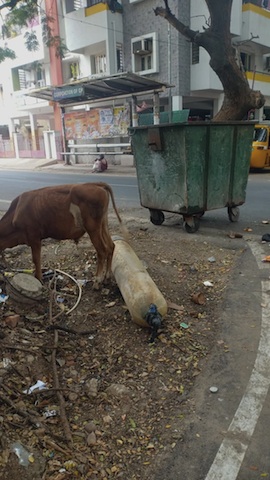 People often treat the area around a street-end garbage bin as a waste dump.
You come across a heap of garden waste or bed mattresses or even commodes and washroom sinks dumped around the bin.
Two days ago, a large, empty gas cylinder was found lying around a garbage bin on the busy Devanathan Street in Mandaveli. This spot is near the Ranga Hospital.
Local shop keepers we spoke to were not aware of this disposal and one of them said that such things are dumped late at night.