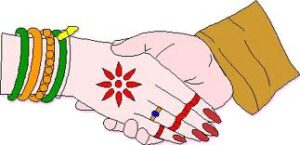 Nowadays, when T. R. Prakash, the secretary of Kalyana Nagar Association at Mandavelipakkam gets a call from people wanting to fix a hall he manages here  for a wedding, they tell him they want to hire it only for 12 hours.
Yes, they want to pay for half-day hiring and are clear about going through the wedding traditionally, inside 12 hours.
The calls are not many now but people keen to perform weddings here want to follow the pandemic regulations and play safe.
Says Prakash, "When we first opened our facility some weeks ago, we offered a concession of 50% on the rent but now we are back to our regular rates."
This Association has two halls. The non a/c hall on the ground floor, has a kitchen and the rent is Rs. 30000 for 12 hours, from 4 a.m. to 4 p.m.
The hall on the first floor does not have a kitchen but has air-conditioning and is rented out for Rs. 40000.
Both the halls have restrooms and a sufficient number of changing rooms too.
Says Prakash, "Though initially we weren't allowed to operate air conditioners, now we have been allowed to do so."
He adds, "People who want to conduct marriages don't seem to want to rent the halls for two or three days now. They book the hall for 12 hours and when the muhurtham and lunch is done, they pack up and leave by 1 p.m. We have had four such marriages this past few weeks."
People who want the hall for a few hours in the evening, after 4 p.m., will be given a concessional rate.
The association is located at 29, West Circular Road, Mandavelipakkam.
The office is open from 10 a.m. to 1 p.m. and from 4.30 to 7 p.m., Mon – Sat. Call 24952997 or call A. Swaminathan, the manager, at 9840572056.