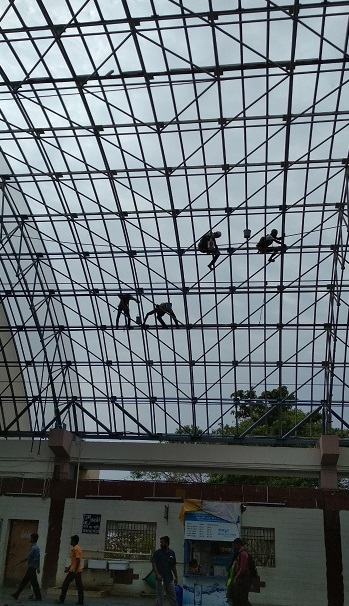 On Dec 4, 2018, Vana Narayanan, an advocate and resident of Muthu Street, Mylapore wrote to the prime minister's grievance cell – Ministry of Railway, about the need to repair huge holes on the glass ceiling at Thirumayilai Railway Station.
He says, "I travel by train frequently and noticed that the panels on the ceiling had huge holes and did not offer much protection to the passengers below. And so I wrote to the grievance cell. I did not receive a reply after that and so a month after my first complaint I again followed up. This time, I received a note saying that the issue would be looked into. Soon after tenders were floated to get all the panels replaced".
By May 8, 2019, he says the work was half done. The work was completed early this year. A similar complaint he says was made about the drinking water supply, the need to replace the sinks there and to install a display board in May 2019. Four out of six had been fixed before the lockdown began, says Vana Narayanan.
Picture seen on the left was taken before the work commenced in Dec 2018 and the one on the right was taken when the work was going on in May 2019.