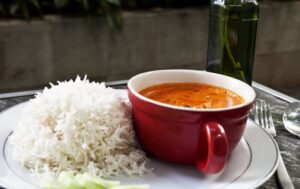 The popular Ashvita Bistro on Bawa Road, Alwarpet has re-opened its outdoor space for dining, recently.
All food items in their menu including pastas, pizzas, burgers and monster shakes are served here now.
The bistro has also put in necessary safety protocols to avoid virus spread.
Says Ashvin Rajagopalan, the owner, "Only two people are seated on four-seater tables. Also, we do mandatory temperature checks. And note down details like name, phone number and short address of customers, as a precautionary measure."
In the pre-Covid times, people used to sit here for long hours to work. "But that is not allowed now," says Ashvin.
Takeaways and door deliveries too are available.
At 11, Bawa Rd, Sriram Colony, Alwarpet. Ph: 42109990