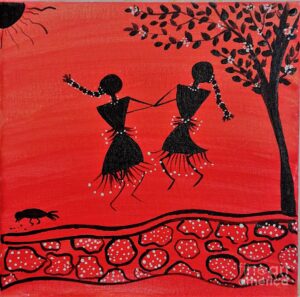 Mandaveli resident Shivkumar, who has been holding regular art classes since the lockdown in April, will be conducting an online Warli art workshop, this weekend.
Adults and children above 10 years can participate in this workshop. The classes will be taken over Zoom from 10 am to 11.30 am on Oct 17 and 18.
Says Shivkumar, who is also the founder of NGO Karam Korpom, "People having basic drawing skills and an interest in this art form can join this workshop."
"During the classes, I will demonstrate, give exercises and provide feedback on the participant's work."
Even after the workshop, he says participants may contact him for feedback through WhatsApp.
The course will cover different Warli art elements, themes and compositions.
Materials needed for the workshop include tinted paper, poster colours and a thin brush. The fee is Rs 450. Registrations open. For details WhatsApp 9840062722.