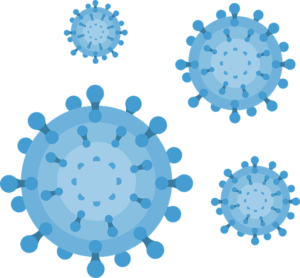 Local civic workers attached to Chennai Corporation say that fewer cases of coronavirus are being reported now.
They say that an average of 3 to 5 cases are reported at each Ward of Mylapore neighbourhood, these days.
Says an official who handles virus containment in the neighbourhood, "On an average, only 3 to 5 cases are being reported in each Ward of Mylapore, daily."
"In the past few days, some Wards like Ward 126, and Ward 124 have even reported zero cases."
While a majority of the cases, he says are identified through fever camps, some of them pop up when hospitals test residents before admitting/performing general medical procedures like surgeries on them.
Covid workers who carry out door to door survey too identify ILI (Influenza-Like Illness) and fever cases and bring them for testing at fever camps, the official says. "Some cases also arise when residents get themselves tested at private labs."
Says a civic worker attached to a local Ward, "Cases are low now. However, we continue to hold fever camps twice a day."
The workers say that an average of 40 residents attend fever camps. "However, the number is less when it rains. Camps held on days leading to Ayudha pooja and Vijayadasami days too saw low attendance, " they point out.