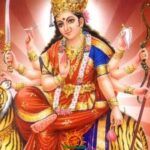 Naada Inbam, the performing arts body based at Raga Sudha Hall in Luz is web streaming a series of Carnatic music concerts featuring well-known artistes for Navaratri.
The series is on from Oct, 17 to 25. Daily, at 6.15 pm concerts which were recorded at the Raga Sudha Hall will be streamed on the Parivadini channel on You Tube. These are free and open to all.
On Oct.17, the Kamalamba Navavarana krithis of Muthuswami Dikshitar will be presented by artiste Thamarakkadu Govindan Nambudiri. This is Part 1 of the concert. Part 2 of this concert theme will be web cast on Oct.23.
Artistes featured include Brinda Manickavasagan, Sumitra Vasudev, Nisha Rajagopal and Kalyani Ganesan (on the veena) among others.
The web link is – www.youtube.com/parivadinimusic
Parivadini, another classicla music promotion body is streaming a series of nagaswaram-tavil concerts for this festival. These concerts were recorded at the artistes' place. They will also be on the Youtube channel – www.youtube.com/parivadinimusic