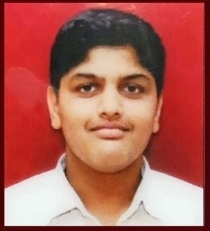 Gowtham Srinivasan, a class 11 student at a city school and a resident of Karpagam Avenue, R. A. Puram has been a Bala Mandir student at Sri Ramakrishna Math, Mylapore since the third grade.
About three years ago, he started volunteering at the Math's Media Lab which is into the development of application and automation systems. A few weeks ago, along with his mentor team (Bharath and Sathya) and with the support of the Swamijis at the Math, he entered into a contest conducted by IFTTT (If This Then That), a company based in California. He was required to use one of their software IFTTT Pro to build an applet.
Gowtham says, "During the lockdown, Sri Ramakrishna Math has been actively providing cooked food to those in need. One of the biggest challenges that the catering team had to face was the preparation of large quantities of food within a short amount of time. So we decided to build an applet that will send notifications to the catering and necessary teams to enable them to get the job done quickly and efficiently".
The minute a relief service request is submitted for more than 100 meals within one or two days of the deadline, the request is first classified as a high priority notification. Once this happens, an automated voice call and a short text message listing the service request details are sent to the catering team via Telegram and Whatsapp. This extra notification helps the catering team plan their food preparation.
Gowtham, who won $500 at this contest, says it took about a week to plan, edit and make the video for the contest. The award he says will be used to buy devices which will aid in development of applications at the Math. For details contact him at itd@chennaimath.org.